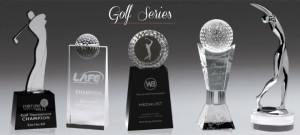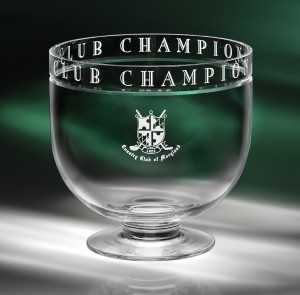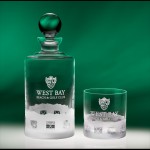 When it comes to award bearers, perhaps no group is as triumphant in their victory and award-parading as golfers. Golfers take exceptional pride in their golf trophies and awards, so make sure you give your golfer a trophy in keeping with his or her esteemed taste.
Awardpro golf trophies, plaques, and awards come in all shapes and sizes, from classic Grecian urn trophies in assorted shapes and colors, to more traditional. I prefer the extraordinary.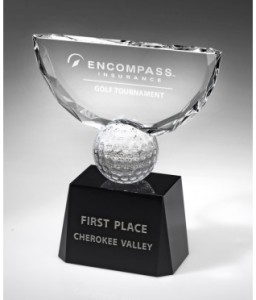 The best of the best Golf Awards. Give us a call or send us and email.
Awardpro@gmail.com  (949) 631-5596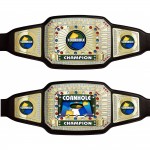 We also offer engravable crystal golf trophy cups and crystal trophy bowls. For your more eclectic player, Awardpro has crystal trophy containers that are just both elite and functional as they sit on your recipient's desk.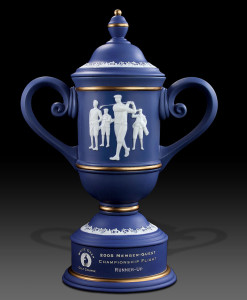 If
you're looking for functionality, then try the trophy pen holders or the golf watch trophy, both of which make for a unique daily desk accessory gift. For the traditional player, we have crystal and crystal golf awards with stylish crystal golfer figurine gracing either a crystal or a wooden base. But our favorite golf award would have to be the crystal vases. Look here if you would like to see some of my favorite crystal awards.   Golf Trophies, Tee Gifts and Personalized Gifts for the Golfer   There is so many ideas and really the best way to pick a golf award is to call us. (949) 631-5596 or send us an email Awardpro@gmail.com
Golf awards designed to meet the high standards and expectations of both amateur and professional golfers.
Awardpro can also provide:
Event kits, tee packaging, clothing and fulfillment
to help make your event successful.
Just call (949) 631 – 5596 or email me at awardpro@roadrunner.com