Want to talk with us right now! (949) 631-5596 PST.
Yes, you may even call on the weekend!
"Recognize the Accomplished,  Appreciate the Hardworking,
Motivate Others to Reach for the Stars"
Want to start right now searching for Magnificent Awards? Look here!
or look here.  Sometimes you just need to see what is available now!
Awardpro.com is my passion! We offer a diverse selection of custom award choices for your honored recipient. Choose between plaques, trophies, jewelry awards, travel awards, golf awards, or corporate gifts. Corporate gifts include clocks, paperweight, pen sets, desk accessories, frames, bookends and leather. Our awards come in many different materials so you have the best selection available to you. Choose an award in crystal for an elite top tier look, or perhaps a stone or marble, or metal award more suitable for your distinguished recipient.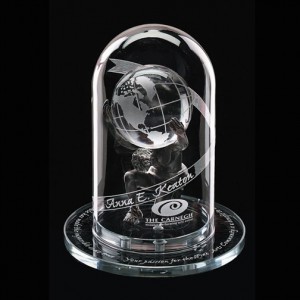 Awardpro.com is dedicated to bringing the best most creative awards to you. We have been designing and creating awards since 1983. Our craftsmanship, responsive service and reliability are simply the fundamentals of our company mission at Awardpro.com. Our goal will be to make your project as simple and stress free as possible. Awardpro.com is a leading supplier of brilliant crystal , glass, metal, stone, acrylic or porcelain awards. Awardpro.com also works with artists for the one of a kind custom creation. So whether you're getting a simple or a custom award, our award designers can help you create the best award possible.
At Awardpro we're passionate about helping you excel in choosing a quality and affordable award, plaque, or trophy. We consider each new project as an opportunity to produce something memorable and original that will be appreciated for years to come. We honor your esteemed recipient and will work with you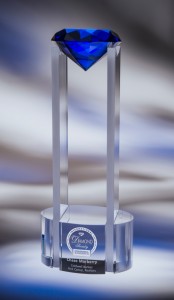 to secure the best award at competitive prices.
As a leading award designer, we guide you through your award selection process. We believe your award search is most successful when paired with guidance from our creative team who will listen to your needs and advise you on the best options.
Awards are so important and personal that we should discuss the many aspects of who is receiving the award. Here are some important questions to frame the type of accolade your guest should receive:
Why are they receiving the award?
Will it be on display at the office or home?
Have they received others and you want this one to be different?
Do you have an event theme you would like to carry through with this award?
And of course, do you have a budget?
We started this company with a mission to develop the most creative and appropriate solutions for your award needs. We look forward to learning more about your recipient and helping you select the best possible award.
At Awardpro.com, we're passionate about awards. We care about your event, your recipient, and your cause. We also want to make sure you have the most diverse selection of awards available to you, including eco-friendly and recycled awards that are both imaginative and impressive looking. For a personal touch, we offer help with the wording and we will help you personalize any award. From simple to sensational, our award professional designers can help you choose the best award. . After all, an award is not just a reflection on the recipient – it's also a reflection on the giver.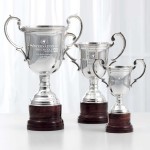 We invite you to enjoy our custom glass awards and custom crystal awards collection and we look forward to answer any of your questions.
We offer free artwork layouts or if you provide a sharp, black and white vector line art logo file. If you have your own preference to the layout or require a custom designed artwork from scratch or we can create almost any design that is needed to best suit your needs. Custom graphic design for engraving artwork is our specialty. The best way to get your project started is by contacting us through by emailing us at awardpro@gmail.com or calling us at (949) 631-5596 PST. We have been I business since 1983 and customized awards are what we do best.
And don't forget to check out Awardpro Travel for exclusive planning services for luxurious executive get away! We have have traveled the world. Allow us to offer our expertise for your special awards or executive travel needs.
Enjoy our collection.
Awardpro Founder and Creative Award Designer
Sincerely,
I even answer my own phone.